Moving is the most stressful experience in anyone's life. Particularly if you have to do it with children, we can't always say no even if no one is looking forward to it. As a result of the new job, better schools, or a better neighbourhood, relocating becomes necessary.
But how do we prepare the children for such a long journey?
This is doubly stressful for them because they will be leaving everything they know behind. As a result, you can no longer pack your belongings and leave.
Now is the time for careful planning and preparation. Relocation companies in Canada have many experiences and would like to share some tips with you.
Moving Across Canada With Children Will Be A Breeze For Everyone With These Steps
Collect Their Memories
Memory collecting in the lead-up to your move can be a great way to help children emotionally prepare for your upcoming long-distance move within Canada. Even if you are not relocating to a different city or province, the neighbourhood they currently reside in has most likely had a significant impact on their lives and daily routine.
Grab your camera (most likely your smartphone) and spend an afternoon visiting all the important places for your child. Ask them what they want to remember so that you can photograph it.
After the move, they can make a memory book with all the photos and write down the memories that are special or dear to them and associated with that location.
Packing For The Move
Feeling included will give your children a sense of purpose and security. It's also a good idea to keep them busy and occupied throughout the relocation. That way, they will feel as if they were a part of the decision to relocate. As a result, if you hire long-distance movers in Canada to pack you, include your children in the process.
For example, request that they pack all of their toys. If they are too young, they can assist you in decorating the boxes. Use a variety of bright markers to label everything. Moving across Canada with children doesn't have to be a stressful experience. They will be relaxed and calm throughout the move if you make an effort to make it inclusive and fun.
However, do not leave packing until the last minute because it will take several days to complete everything.
You must bring an essentials bag. It contains everything your children will require on their journey to your new home. Make a list of everything you will require before you start packing.
Snacks, water, juice, medicine, wipes, and their favourite and lovable toys are essential. They will keep them entertained as car rides can be boring for children. Similarly, don't forget to bring toiletries and enough clothing for a few days, including pyjamas.
Plan The Route Thoroughly
Moving across the country with children is difficult. The long car ride will become tedious quickly, and you will have to deal with a lot of arguing and bickering. Rest stops for the bathroom will also be frequent. They will almost certainly cause your trip to be delayed if you do not plan ahead of time.
If you are unsure of where to start, relocation services in Canada can advise you on the best paths to take. You will also require a place to rest because it will last more than a day.
As a result, make sure you book hotels along the route where you can relax. However, do not stop at random locations once you begin your journey. Your goal is marked on the map. Otherwise, as soon as you ask the kids if they need to go to the bathroom, they will say yes.
Imagine The Future With Them
Take the kids to the new neighbourhood, nearby area, and home before the big day to get used to the site and envision their future in the new community.
Is it too far away to travel before relocating?
You can look around your new house online, thanks to Google. Look for community services, research the school they will be attending, and take a virtual walk down the streets using Google Maps.
If your child has a particular or specific interest, you can show them where they can participate and make new friends in the community. If you've already bought a house, you can show them the online listing and indicate which rooms will be theirs.
All of this serves to familiarise them with your new home after your long-distance move within Canada.
Assist Them In Preparing For Culture Shock
Take the time to prepare your children for a culture shock if you relocate to a new province or country. Online blogs written by people in your new city or area can be a goldmine of information on cultural differences to be prepared for.
If your child must learn a new language, assist them by listening to music or watching instructional videos on YouTube in the new language. Books about what to expect from daily life in their new surroundings may be available at the local library.
If you're relocating to another country, learn about the cuisine of your new home. For example, if you're moving to Germany, find some German foods and have a German night.
Dress in local attire and eat in local restaurants. This can make your children feel more at ease once you arrive. Before you come, ease them into the new culture to reduce the shock of a drastic change in cultural surroundings.
Are you planning a long-distance or local family move? You can rely on Moving Champs Canada's experience and know-how. We have access to almost any destination thanks to our excellent drivers.
With years of customs experience and know-how, we can get you to your destination as quickly and smoothly as possible. Check out Moving Champs Canada if you have any long-distance moving needs.
Conclusion
Long-distance moves within Canada, or even within your current city, can be stressful for your children. Children become accustomed to their surroundings, and changing them can cause anxiety and stress as they begin acclimating to a new home.
Assisting them in adapting to their new neighborhood and surroundings can hasten the familiarization process and aid in adjusting.
To know more contact us now, you can
Call us at: +1-6479322202

Or Can also mail us on: info@movingchamps.ca
Are you looking for short-term storage services in Canada?  Short-term storage means a place where for a temporarily short period, you can store your items safely and can access them whenever you need them. Storage can consist of things that might not be currently...
Summary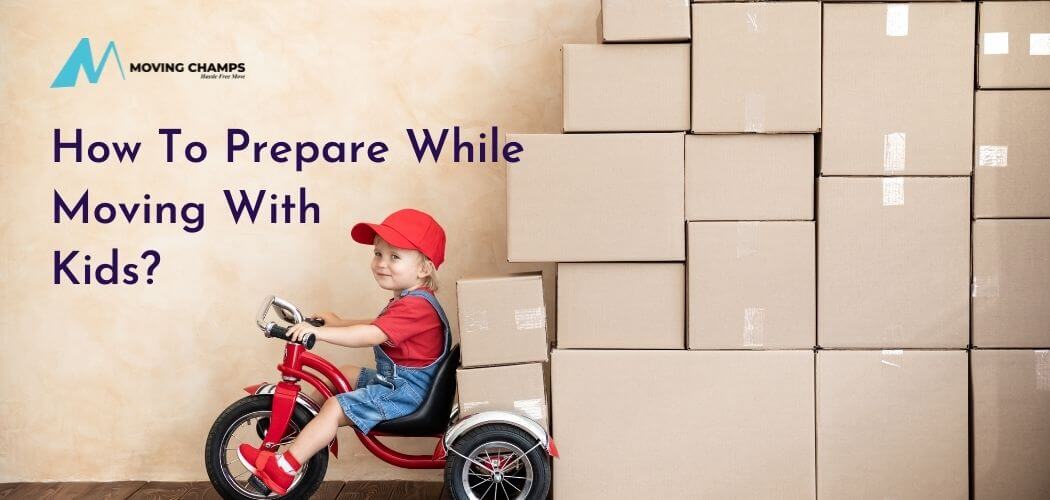 Article Name
Tips for how to relocate your family successfully to Canada
Description
Moving is the most stressful experience in anyone's life. to overcome this stress, we have tips for how to relocate your family.
Author
Publisher Name
Publisher Logo